Missing airplane engine part found by GEUS led expeditions
The HydroGeophysics Group at Geoscience helped find a missing airplane part in Greenland using SnowTEM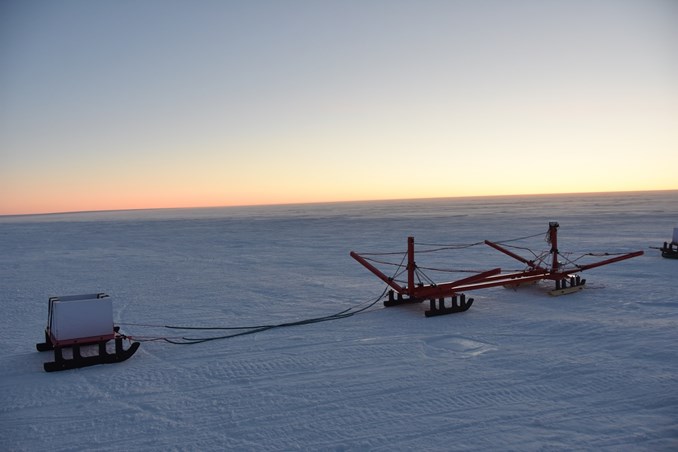 GEUS led expeditions have helped locate and recover a missing piece of the A380-800 airplane engine from the Air France Flight 66 that passed over Greenland on 30 September 2017. This has been done in cooperation with French ONERA and others.
Read the complete article ( in Danish) on GEUS' webpage
Or (in Danish) in Ingeniøren.
GEUS also made a short vidoe on the digging part of the recovery, watch it on youtube.