Introduction Days for new Bachelor's degree students at Geoscience
Geoscience was decorated with flags on Wednesday 21 August when we welcomed our new bachelor students to introduction days. The introduction days are a combination of academic and social events organised by the tutors from other year groups on the degree programme.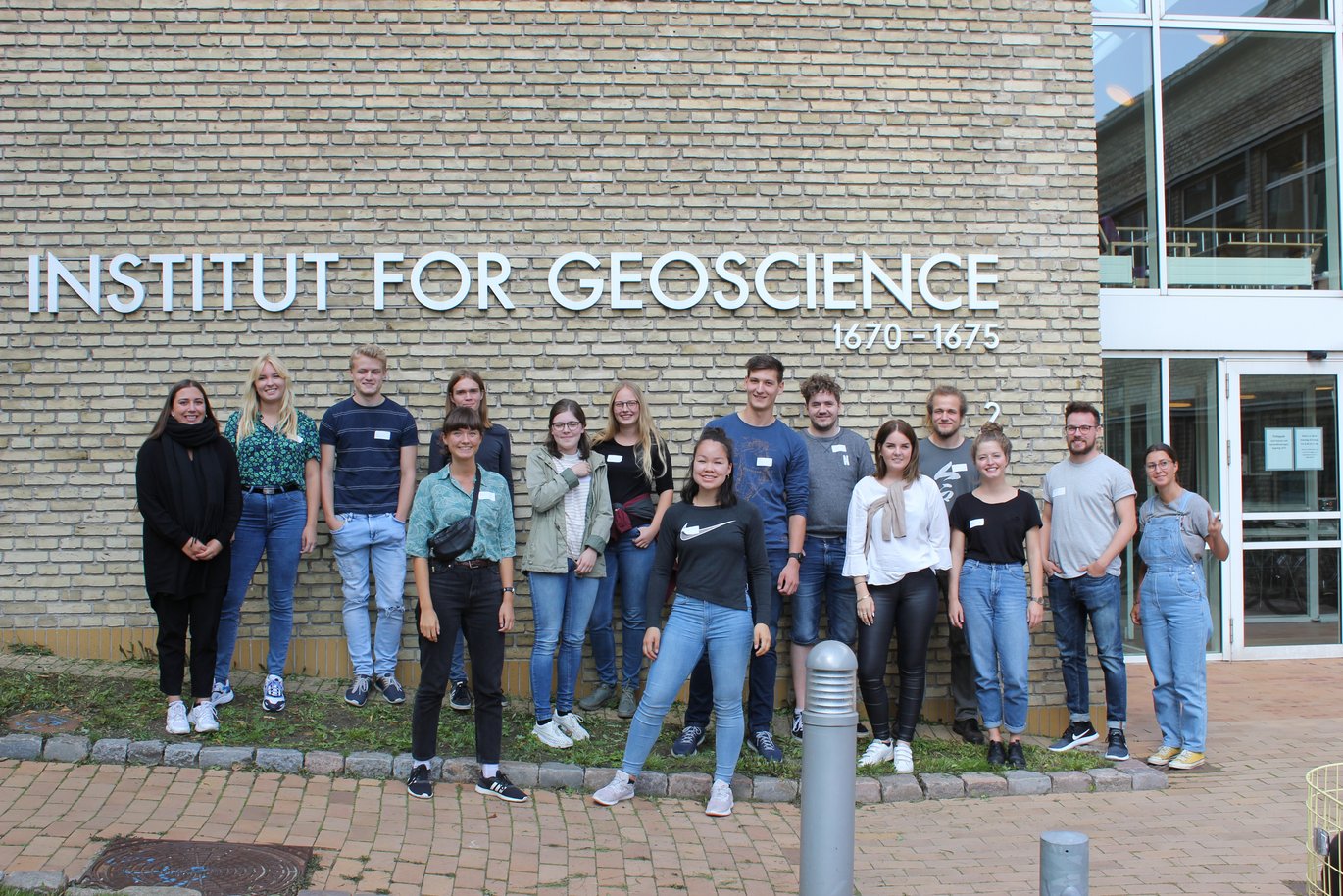 The introduction days began with a formal welcome in the beautiful Lake auditoriums by Vice-Dean Finn Borchsenius, followed by a guided tour of the University Park. Then it was time to see Geosciences buildings, which will form the framework for the new students' student life. There were presentations by the head of department Jan Piotrowski, head of degree programme Bo Holm Jacobsen, the Student Council and the trade unions Magistrene and IDA as well as an introduction to the IT systems, websites, social networks and much more – all spiced up with fun social activities to ensure that the new students are united socially and ready for the traditional weekend trip, which concludes the intro course.
| | |
| --- | --- |
| Year group 2019 and tutors | Walking through the park for the vice-dean's talk |
| | |
| Ready for the Vice-Dean's talk in the Lake Auditorium | Intro run |
| | |
| Intro run | Intro run |
| | |
| Intro run | Intro run |
| | |
| Intro run | Intro run |
| | |
| Talk by Head of Department Jan Piotrowski | Tour de Campus |
| | |
| Tour de Campus | Rusrally |
| | |
| Rusrally | Rusrally |
| | |
| Rusrally | Rusrally |